An important award has been given to Atlantic Fluid Tech by the jury of ILTA, Italian Lifting and Transportation Awards for Innovation on intervention techniques and operators safety as to the patented solution M.A.D.D. Mechanical Anti-Delay Device which can be fitted to all overcentre valves, especially to check and metering valves for telescopic and truck cranes and any other lifting machine.
The stabilization of descent movements and the 0-delay response time make MADD one of the most state-of-the-art innovations in hanging loads control and safety on the workplace.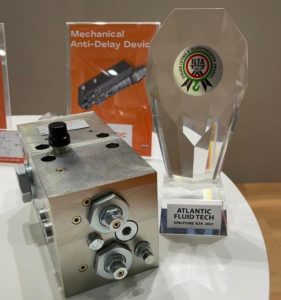 The award ceremony took place last Friday at GIS by Night event during GIS, the Lifting and Heavy Transport Show in Piacenza.